.
.

"We are all guests
in this world,
thus we have to preserve it
for the future guests"
Chaman Sobirova
In a world where governments are trending more and more to consolidate local agriculture into mass production of food for consumption, there inevitably follows a loss of biodiversity and traditional knowledge.
PEOPLE AND PLANTS is working to preserve the information and knowledge, unique connection to the land and traditional respect for the surrounding ecosystems that local farmers and traditional healers in Central Asia have acquired and passed down over many generations.
PEOPLE AND PLANTS is also a tribute to these true "heroes of biodiversity" who are, by their daily actions, preserving and sharing the beauty of nature with us while helping us to shape a better relationship with the natural world based on respect and understanding.
.
"Respect the land
like you respect your mother"
Shirinbek Davlatmamadov
.
.
.
.
.
.

"Love is the source of life"
Musavar Minakov
.
.
.
.
"A plant is a living being,
it can also talk"
Mirzosho Akkobirov
.
.
.
This website is part of an extensive multimedia exhibition composed of, in its full scale format, over 100 photographs, video clips and informative pannels. This major exhibition format has been displayed recently at the National Museum of Tajikistan, in Dushanbe city.
In addition, we also have a new smaller format exhibition, more mobile and easy to set up anywhere. Some pannels can be directly downloaded on demand for cultural activity or public screening for education and awareness purpose. Feel free to contact us for more details.
Through the exhibition tour and activities visitors and students are able to learn and reflect upon Central Asia´s rich biodiversity within different regions and how it shapes many facets of human life. They discover the importance of protecting and conserving biodiversity from both an ecological and social point of view. Finally they realize the value of traditional knowledge on local plants and the effort of farmers and healers to pass this information on to the new generations.
.
"The nature is our most critical wealth that we ought to cherish as the apple of our eyes"
Tillo Boboev
.
.
.
Founded in Paris in 2004 by french photographer Nicolas Villaume, the association CONVERSATIONS DU MONDE (CDM) primary focuses on promoting oral tradition and cultural awareness using the emotional power of combined arts (photography, videos, digital voice recordings and internet…) to create quality multimedia exhibitions from grass roots communities to leading international museums and education organisations. In addition to the PEOPLE AND PLANTS initiative CDM has been working in numerous world-class projects including: Voices from the Andes (translated in 3 languages, presented at the UNESCO Paris Headquarters in France, and touring in key museums in more than five countries worldwide); Conversations with the Earth – Indigenous voices on Climate Change, translated in 7 languages and presented internationally including the United Nations Headquarters in New York City (2012), the Smithsonian's National Museum of the American Indian (2011) in Washington DC. For more info about the association activites feel free to contact us: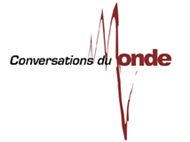 info@conversationsdumonde.net
Adress
Association Conversations du Monde
14 rue d'Armaille
75017 Paris
FRANCE
.

"If you don't love the nature, the nature will not reciprocate to you"
Mirzosho Akkobirov
.
.
.
Special thanks to the participation and help from the local associations friends
in Central Asia :
TAJIKSTAN
Anahita

De Pamiri

Youth21

Zan va Zamin

Ganji Tabiat

Niso

Rushnoi
KYRGYZSTAN
Arstanbap-Ata Forest Users Association

Public Fund « Lesik South »

Public Fund « BioMuras »

Salburun Association

Min Kiyal
People and Plants is a project
supported by The Christensen Fund